My Fatal Valentine Murder Mystery Theater
Albany Civic Theater & Willamette Manor Assisted Living are partnering for a Murder Mystery Dinner Theater Fundraiser.
Three shows: July 29 — Matinee (dessert) and evening (dinner), July 30 — Matinee (dessert)

Tickets are $15 for the matinees (includes beverages and yummy desserts) and $25 for the evening show (includes dinner and beverages). Matinees are at 2 pm, Dinner is at 7 pm.

Location: Lebanon Senior Center, 80 Tangent St, Lebanon, OR 97355, USA

Tickets may be purchased HERE.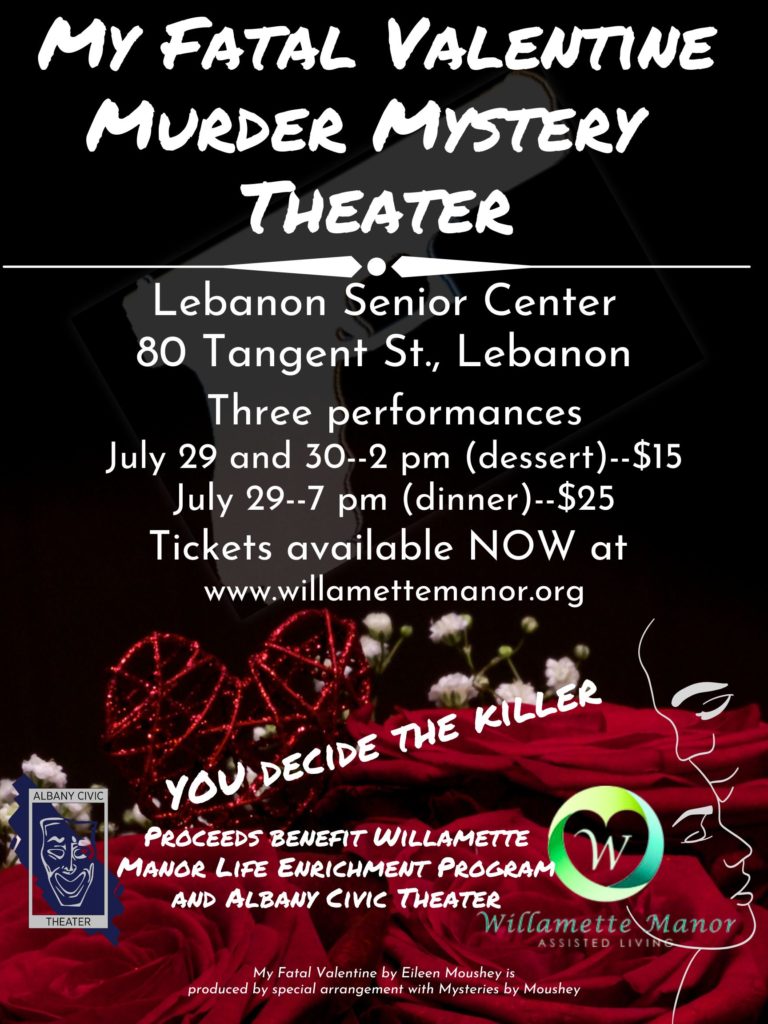 My Fatal Valentine by Eileen Moushey is produced by special arrangement with Mysteries by Moushey.