We offer several ways to donate:
Mail a check directly to the theater:
Donations
Albany Civic Theater
PO Box 82
Albany OR 97321
Is your employer a matching donor? 
Many mid-valley companies, including Hewlett-Packard Co., will match their employees' contributions to charitable causes. Check with your payroll department to see if yours is one of them!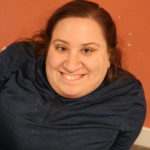 The Rose Taylor Memorial Fund for Accessibility
A new fund in Rose's memory to make accessibility updates to our theater. Donations to the fund may be made online or by sending a check to the address above. When donating online, select the fund from the "What brought you to donate?" drop-down list.
We also encourage you to help us save printing and postage costs by subscribing to the e-mail version of our newsletter. And we hope we can count on your continued support, both to build a rainy-day fund against future unexpected expenses, and to help with the never-ending costs of putting on top-quality productions.
And don't forget: One of the most valuable things you can donate is your time.
ACT is a 501(c)(3) corporation, and your donations are tax deductible to the full extent allowed by law. We are also an Oregon Cultural Trust supported program.
Thank you for your support!!